It is Thanksgiving 2012 and Max turned 6 last week. He had a fun party with his friends at the Pump It Up in Sunnyvale.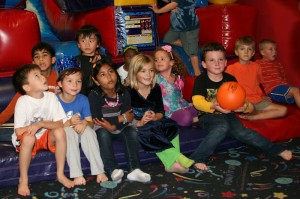 Max is in Kindergarten at Juana Briones School in Palo Alto and his teacher is Lanette Trooper. He has many new friends. His buddy is Kamran and he likes to play with Noa, Levy, Leilani and Lulu (Lulu is moving back to Bejing on Sunday).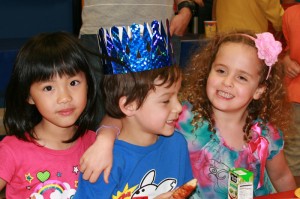 (from left to right: Lulu, Max, Noa)
Here is Max with Leilani and Lulu after their first assembly performance in Kindergarten.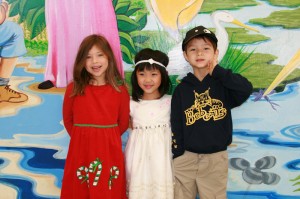 (from left to right: Leilani, Lulu, Max)
In May Max started to learn Karate at the United Studios for Self Defense in Los Altos. He now has the yellow belt and participated in his first tournament.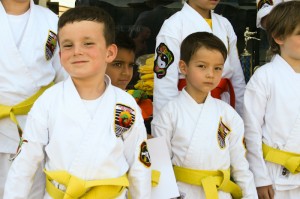 And finally here is a great picture of Max with my boxing gloves.